WHAT TO DO ON KOH YAO NOI
If you are new to the island we would like to suggest some activities and visits that may be of interest to you. Further details are available from our Reception team.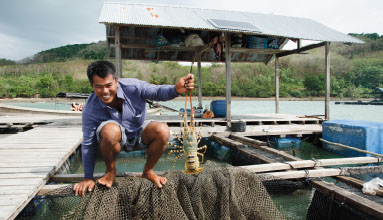 Fish Farm
Is it a fish farm? A floating aquarium? Take a long-tailed boat to one of the most interesting places on the island where Bang Need farms lobsters and raises marine life for an unforgettable close-up encounter.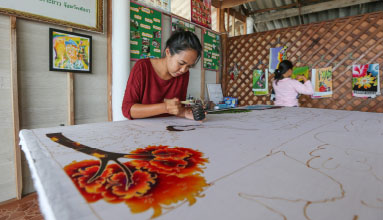 Batik Painting
This wax-resist fabric decoration has been practised in Asia for centuries. Experience some hands-on artistic tradition.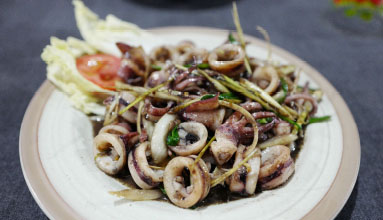 Ta Ton Do Seafood (ท่าต้นโด)
– Amazing sea-fresh ingredients from a fisherman with organic vegetables and freshly-pressed coconut milk prepared daily by his wife.
9 a.m. to 10 p.m.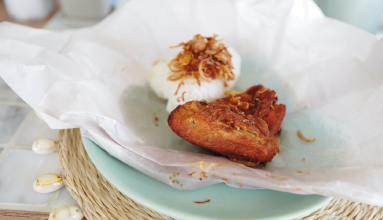 Kai-Kolae Bang Dul (ไก่กอและบังดุล)
– the traditional sticky rice and fried chicken.
9 a.m. to 9 p.m.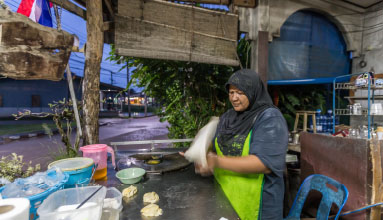 Roti Pheun Gan (โรตีเพื่อนกัน)
– For many, one of the most delicious discoveries of life on the island. Cooked while you wait, you will not have just one.
5 p.m. to 10 p.m.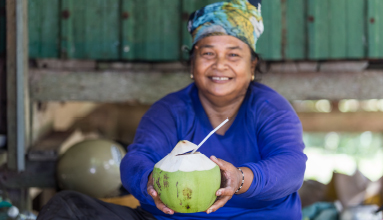 Coconut Garden
Wander through the garden; pick a fresh, green coconut and taste the real thing.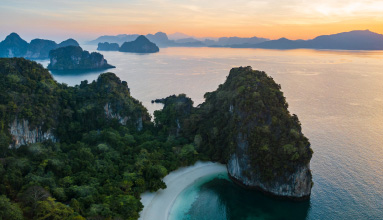 Breakfast at Koh Hong
Make an early start and enjoy your breakfast with one of the most exotic sunrises you can imagine.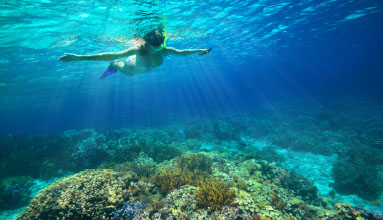 Snorkelling
Get a different take on tropical life below the surface.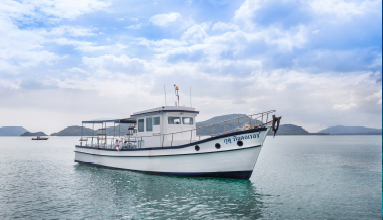 Kudu Wanderer Tour
Every day except Tuesday and Thursday, join us on a voyage of discovery. There is a charge of THB 1,400 for adults and THB 700 for children. (Subject to weather, tides and Captain's approval)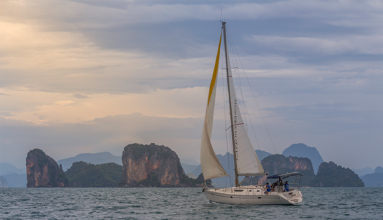 Sunset Cruise on the "Kantus' Bride" Yacht
In the best Hollywood tradition, set off as the sun sinks behind the island.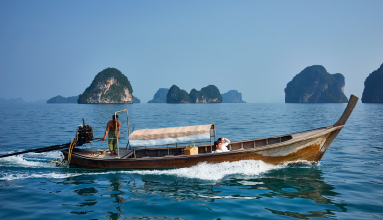 4 Island Tour by Long-tailed Boat
Quiet islands reveal their secrets just for you! Visit nearby islands which are good for swimming and snorkelling.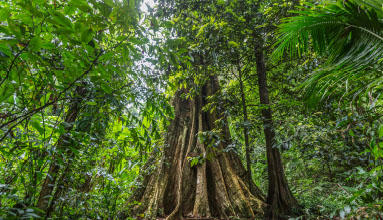 Big Tree
From Ao Kian beach visit "Big Tree", a true majestic wonder of nature standing almost 65 metres tall in the tropical rain forest.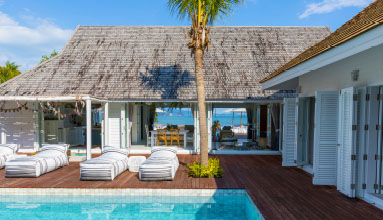 Baan Yu Yen
Your perfect home-from-home has two elegant pools and everything you need in sight of the beach and stunning views of the Andaman Sea.
HOLIDAY HIGHLIGHTS
Resort Activities
Ask our Concierge for details of the time and day of these holiday-enhancing experiences.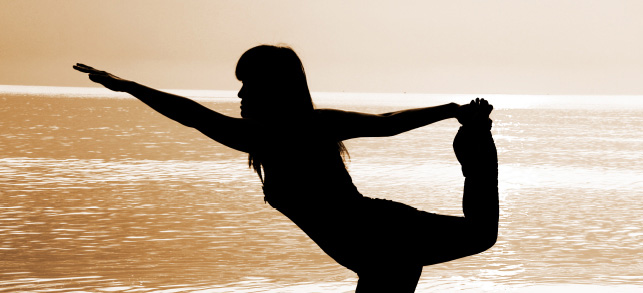 Yoga
Join us to rediscover your inner calm and composure.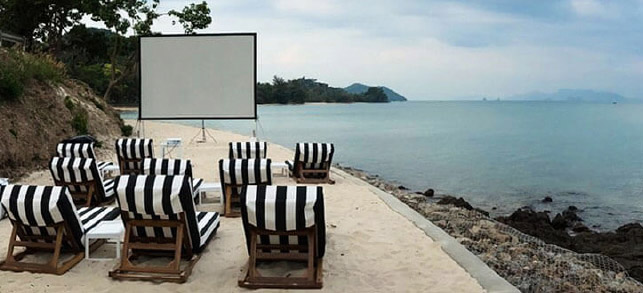 Moonlight Cinema
Float on a dream as you watch your favourite classic films.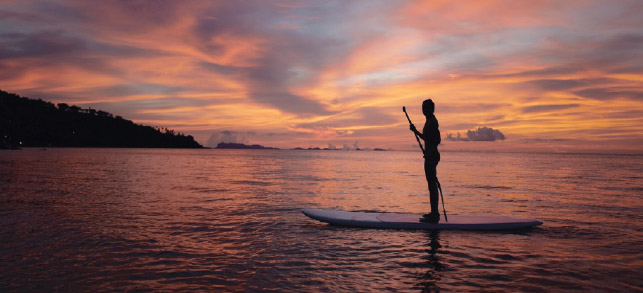 Water-sports
What is Thailand without water-sports? Choose from paddle-boarding, snorkelling, canoeing.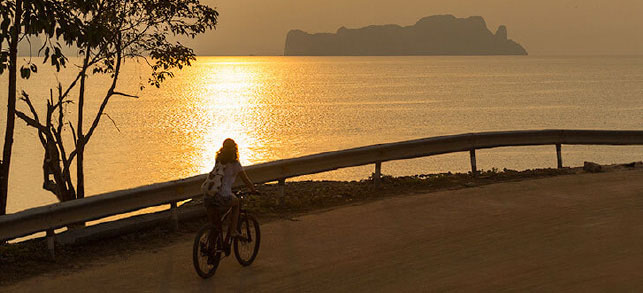 Bicycle
Take a healthy leisurely tour to the unseen side of life on the island.